SNOW FOR CHRISTMAS TREE
Christmas tree snow is a powdered, cotton-based snow (with other components), which will help you to give a second life or a new touch to your Christmas decorations. To apply the snow, all you need is some water and a sieve that allows you to deposit the snow as small flakes. Below you will find the application guide, which is also included in the package.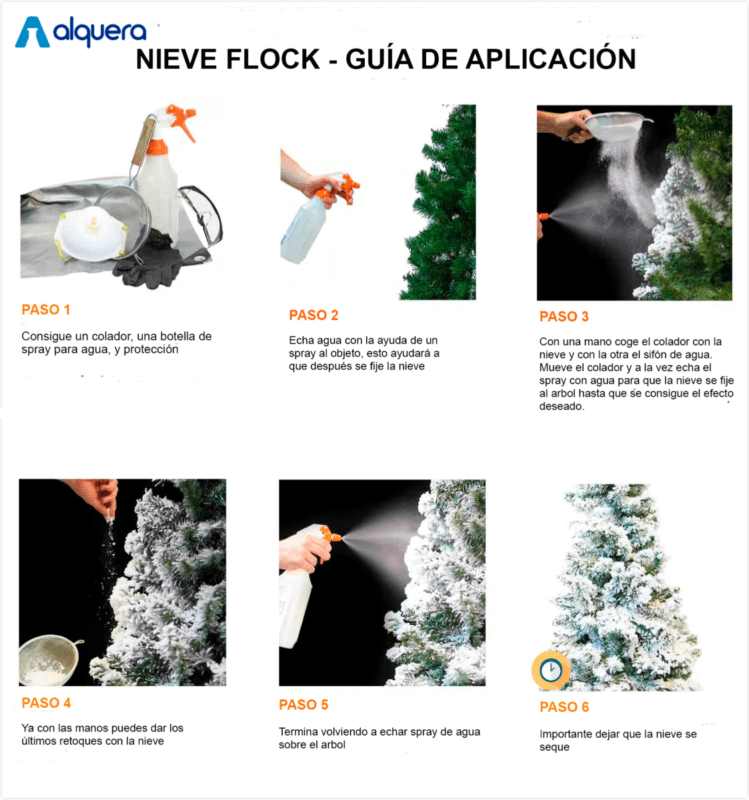 QUANTITIES OF FLOCK SNOW TO BE USED
500g pack -> 1.5 metre high tree
1kg pack - > Tree >2m, or very dense tree.