The boric acid or trioxoboric acid, is an acid with the chemical formula H3BO3. Es un compuesto derivado del átomo de boro. El ácido borico encuentra en la naturaleza, en pocas cantidades y sobre todo en zonas volcánicas. También se puede obtener también de otros minerales, como el bórax y la boracita, a través de procesos químicos. Es un polvo de color blanco cristalino, que se encuentra en el agua de mar, árboles y frutas. Podríamos hacernos la pregunta: what is boric acid used for? The main uses and applications of boric acid are as follows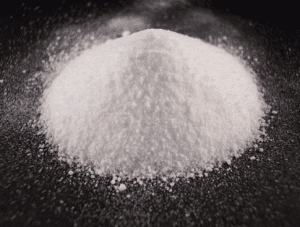 Main uses and applications of boric acid:
Insecticide:
Como insecticida es muy efectivo para, el control de insectos en la casa, sobre todo en la cocina, para eliminar cucarachas. Aquí puedes ver how to get rid of cockroaches with boric acid. Also used is the boric acid to eliminate termitesants, fleas etc. Care should be taken when storing in the home, for children and pets.
Industrial:
Industry is where the boric acidhas the widest application, its main use is in the manufacture of fibreglass, a product used in the manufacture of a large number of products. Due to its physico-chemical characteristics, it is also used in jewellery, fire extinguishers, welding, dynamite, cleaning agents and soaps, ceramics, porcelain, nuclear industry, etc.
Other applications:
Boric acid also has different types of applications, such as the treatment of wood, to prevent damage caused by fungi and insects. Its combination with mineral and vegetable oils makes it an excellent lubricant. In the metallurgical industry, it is used for alloys, treatment and hardening of metals such as iron, steel, aluminium, etc. In the chemical industry, it has many applications, mainly as a pH regulator as it is considered a mild acid. It is also widely used in household cleaning, it is very good for ceramics and tiles, as a bleach in washing clothes, and cleaning kitchen accessories.
Chemical Formula
La fórmula química del ácido borico es H3BO3. Its CAS number is 100043-35-3 and its density is 1.435g/cm.3
Not to be confused with Borax
Muchas veces es confundido el ácido borico con el borax. Aunque ambos son compuestos cuyo elemento principal es el Boro no deben de ser confundidos. En este apartado te mostramos algunas características del Borax.