Polyvinyl alcohol, polyvinyl alcohol (PVOH, PVA, or PVal), is a water-soluble synthetic polymer, with the general chemical formula (C2H4O)n. Polyvinyl alcohol should not be confused with polyvinyl acetate, also available and known as an effective wood preservative. Polyvinyl alcohol has a white granular appearance and is odourless.
USES POLYVINYL ALCOHOL
The polyvinyl alcohol or PVA is a synthetic, water-soluble polymer with a multitude of uses listed below.  
RAW MATERIAL FOR THE MANUFACTURE OF OTHER POLYMERS
The main use of PVA in industry is as a raw material for the production of other polymers such as: 
- Polyvinyl nitrate (PVN): Vinyl nitrate is used in some propellants and mouldable explosives. 

- Polyvinyl acetals: Polyvinyl butyral (PVB) and polyvinyl formaldehyde (PVF) are examples of this family of polymers. The preparation of polyvinyl butyral is the largest use of polyvinyl alcohol in the US and Western Europe. By far the most important polymer among them is poly(vinyl butyral), which is used as a plastic interlayer for aircraft and automotive safety glass.

- Manufacture of vinylon or vinalon fibreVinalon has become the most widely used fibre in Japan. It is used for various textiles, instead of nylon or cotton. Apart from making clothes, vinalon is used for shoes, ropes and others. Vinalon is resistant to heat and other chemical attacks, it is stable, but it is a stiff fabric, difficult to dye and costly to manufacture.
PVA IN THE MANUFACTURE OF ADHESIVES
PVA is a key component in the manufacture of polyvinyl acetate adhesives. 
POLYVINYL ALCOHOL WATER-SOLUBLE PACKAGING FILM
Different products are packaged in water-soluble capsules or doses, such as powder or liquid laundry detergent, cleaning products. Also in swimming pool products, pigments, inks, fragrances, water treatment products, additives, agricultural products, aggressive chemicals and others. This water soluble film is polyvinyl alcohol or PVA.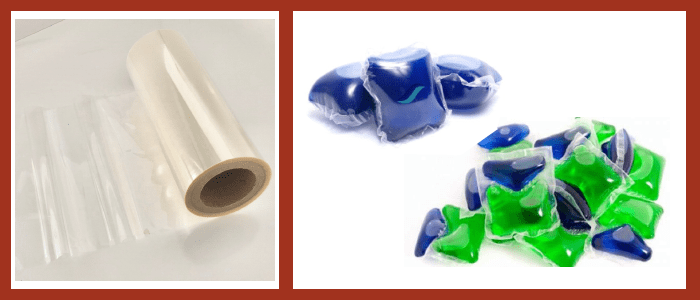 COATING AND PROTECTION ON DIFFERENT ELEMENTS
PVA is also used as a carbon dioxide barrier in polyethylene terephthalate (PET) bottles. In paper coatings or as a protective element in chemical resistant gloves. 
MAKING SLIME
PVA is the material on which the borax turning it into a slime. The school glue adhesives used contain a high % of PVA and are therefore used for making slimebut the use of pure PVA will give you a slime of greater flexibility and quality.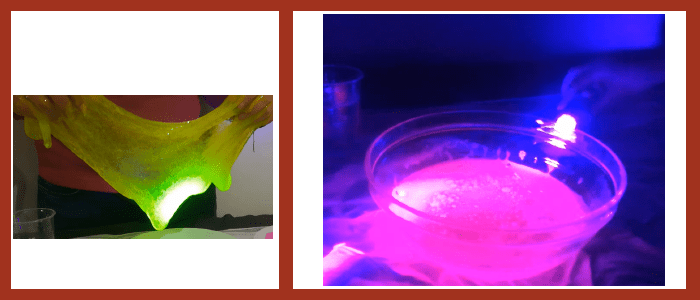 PVA ON 3D PRINTING MEDIA
In 3D printing, PVA's water solubility makes it an excellent filament for making supports for parts that have overhangs or delicate areas where ABS or PLA supports are not an option. The main advantage of using PVA instead of other support materials is its solubility in water: just soak the part in water for 2-3 hours (longer the larger the print). The polyvinyl alcohol dissolves completely, leaving unpainted lines in the overhanging areas of the object you have created. You can use hot water to speed up the process
OTHER USES OF POLYVINYL ALCOHOL
PVA is also used in feminine hygiene and adult incontinence products as a biodegradable plastic film, as a mould release agent for certain polymers, for eye drops and as a lubricant solution for rigid contact lenses. It is used as a fixative for sample collection, especially stool samples and in the medical field as a coating for tablets, biofermentation and topicals for pharmaceuticals.
PROPERTIES OF POLYVINYL ALCOHOL
You can see the properties of polyvinyl alcohol in this section: Properties polyvinyl alcohol
Buy Polyvinyl Alcohol - PVA